I've got one more vendor show this Saturday, so I've been busily making all the things - I will have these NEW items with me plus ornaments, and my usual notecards, art and jewelry. It seems like Octobers always bring me to a new hobby (which is probably my way of coping with having too much on my plate, ironically)... this year I've been sewing! I've been really inspired by another Missouri maker to work with vintage and reclaimed fabrics, and it has been lots of fun.
Whatever I have left after Saturday will go
in my Etsy store
, so if you see something you love keep an eye in there! I am also working on a Winnie the Pooh charm bracelet, and have lots of purse charms and glue pins for those crafty Christmas gifts! I've been making custom charm bracelets too - if you have an idea for something special we can design it together - you can email me or message me on Facebook or Etsy to get started. Here are my most recent designs:
I added another component to the glue pin kit listing, for those who were looking for a heavier pin for the black plastic tips on the Bearly Art and Art Glitter glue bottles. If you are looking for supplies to make your own glue pins or craft picks, you can find those here: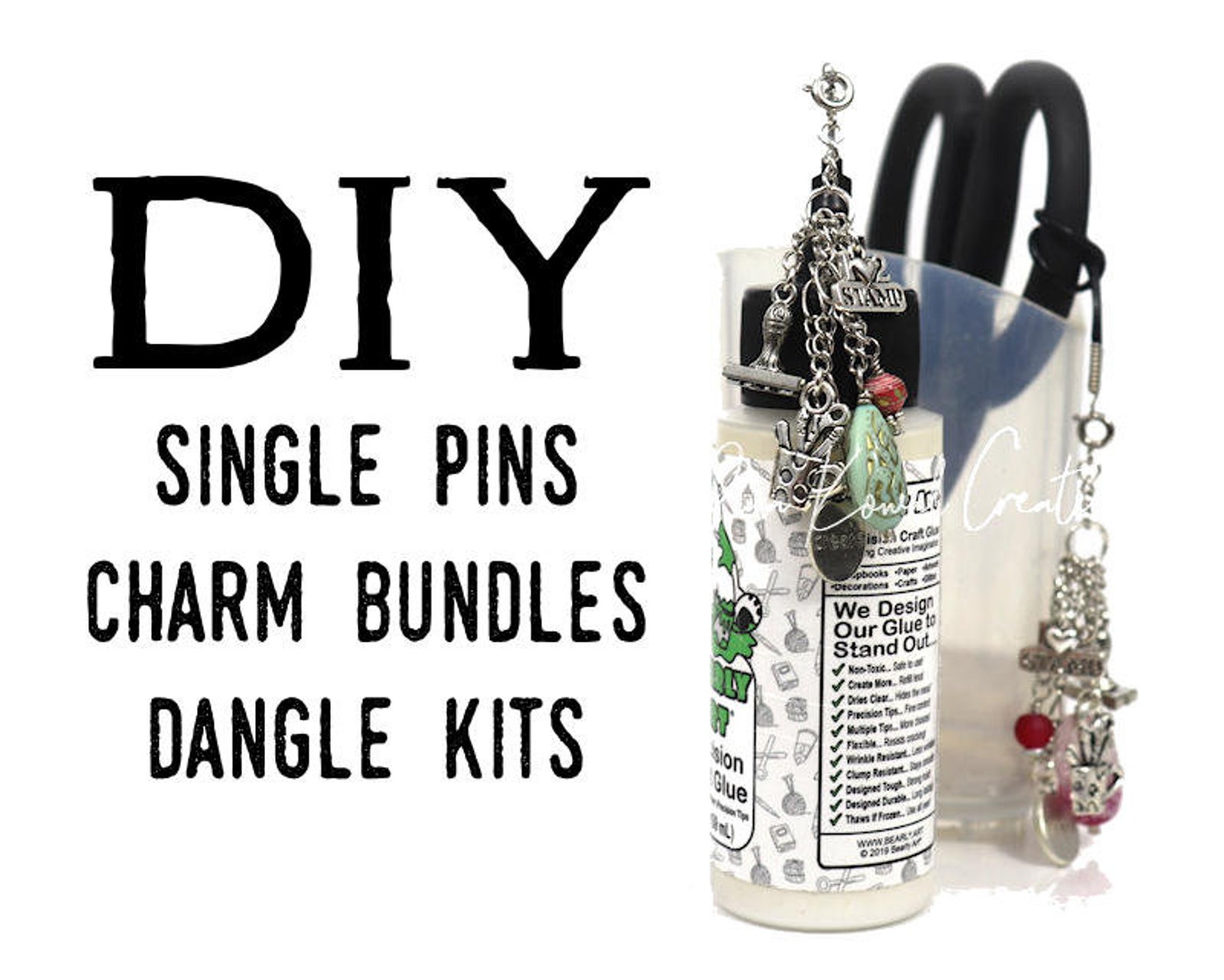 That's it for now! I do have a sale on art prints and notecards going on, so come over and take a peek! For my blog readers the link below will give you 10% off whatever else you pop in your cart.
Have a great week! If you think of me, remind me to eat and hydrate - it's going to be a busy one here!
When you shop through the affiliate links used here, the company sends a small commission my way at no cost to you as thanks for the referral.
It's a lovely way to partner with these companies that mean so much to our creative community. Everybody wins!