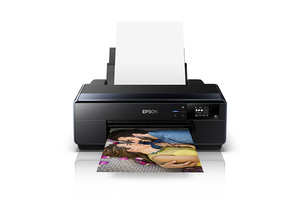 I've mentioned a few times that one of my crafty goals for this year is to be able to purchase a
wide-format printer
of my own. My main reasons:
I'd love to be able to print my artwork on demand, to be able to customize prints by size and not worry about over-ordering.
I have the opportunity to fill some larger/wholesale orders of my art pendants - this would put that part of the production in-house.
This printer can handle canvas as well - this presents some interesting possibilities with my artwork and projects.
This printer can handle watercolor paper, and it prints with waterproof ink... which opens up some fun avenues with watercolor, and would also allow for some step-by-step watercolor kit classes - wouldn't that be fun?!
I'm going to be saving up to bring this baby home - the full MSRP is $800, though there are occasional sales and rebates.
I would love to have your help
! Here are three ways you can help me:
1. Buy prints!
I have an overstock of prints that are ready to ship. You can use coupon code PRINTER3 for $3.00 off your order of $13.00 or more.
You can click HERE to visit my store.
The code expires at midnight on January 14th. The code will work on other items as well.
2. Buy cards!
I have over 200 cards up for sale in a silent auction HERE
. Click through and comment to bid. The minimum bid is $3.00, and the first round of bidding ends at 9 pm central time on January 8th. I usually list my cards at $5-8 - they are all high quality and one-of-a-kind!
(Some are having trouble with the link - if you're not sent to the Facebook album, you can go directly to my business page and you'll find it linked there.)
Thank you in advance for your support - I am so excited to see this happen!